CAIRE FreeStyle® Comfort® Portable Oxygen Concentrator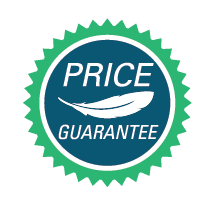 Expand your comfort zone with this innovative and powerful device. With smart oxygen delivery, unmatched comfort and a durable design, you can experience a new standard in portable oxygen. The FreeStyle® Comfort®'s lightweight, curved design hugs your body, so you'll hardly know it's there. It has the power to let you stay out all day long with greater flexibility to increase flow rates as your prescription changes. Patented smart oxygen delivery features ensure you get the oxygen you need, when you need it, keeping you comfortable and worry-free by adjusting to your automatically breathing patterns and level of activity.
What is the Oxygen Concentrator
The air we breathe contains approximately 21% oxygen, 78% nitrogen, and 1% other gasses. In the FreeStyle® Comfort®, room air is drawn into the machine through the air intakes. It then passes through an adsorbent material called molecular sieve. This material separates the oxygen from the nitrogen and allows only the oxygen to pass through. The result is a flow of high-concentration oxygen delivered to the user.
The FreeStyle Comfort combines advanced oxygen concentrator and oxygen conserving technologies to create a portable device that allows for maximum portability and ambulation. The advanced pulse flow delivery quickly senses when the user breathes in and delivers a pulse of oxygen at the beginning of each inhalation. Pulse flow delivery is ideal for activities and time away from home. It conserves oxygen and extends battery life as opposed to continuous flow. The FreeStyle Comfort is lightweight enough to be carried via shoulder strap. It can be operated on AC (wall), DC (vehicle) or battery power.
Why Your Physician Prescribed Oxygen
Many people suffer from a variety of heart, lung, and other respiratory diseases. A significant number of these people can benefit from supplemental oxygen therapy at home, when traveling, or while participating in daily activities away from home.
Oxygen is a gas that makes up 21% of the ambient air we breathe, and our bodies depend on a steady supply to function properly. Your physician prescribed a flow or setting to address your particular respiratory condition.
Although oxygen is a non-addictive drug, unauthorized oxygen therapy can be dangerous. You must seek medical advice before you use this oxygen concentrator. The Equipment Provider who supplies your oxygen equipment will demonstrate how to set the prescribed flow rate.
Operator Profile
Concentrators are intended to supply supplemental oxygen to users suffering from discomfort due to ailments which effect the efficiency of one's lungs to transfer oxygen in the air to their bloodstream. Portable oxygen concentrators (POCs) do not store or contain oxygen. They do not need to be refilled, and can recharge anywhere AC or DC power is available (except on an airplane). This makes the user relatively self-sufficient in terms of in-home use, ambulation (both within and outside of the home), mobility, and overall lifestyle. Oxygen concentrator use requires a physician's prescription and is not intended for life support use.
Although oxygen therapy can be prescribed for users of all ages, the typical oxygen therapy user is older than 65 years of age and suffers from a variety of respiratory diseases, including Chronic Obstructive Pulmonary Disease (COPD). Users typically have good cognitive abilities and must be able to communicate discomfort. If the user is unable to communicate discomfort, or unable to read and understand the concentrator labeling and instructions for use, then use is recommended only under the supervision of one who can. If any discomfort is felt while using the concentrator, users are advised to contact their healthcare provider. Users are also advised to have back-up oxygen available (i.e. cylinder oxygen) in the event of a power outage or concentrator failure. There are no other unique skills or user abilities required for concentrator use.
Unmatched Comfort and Convenience
Compact and Lightweight
At only 25.4 cm tall and 2.3 kg, it is similar in size to a book and weighs less than a purse.
Ergonomically Designed
Body-skimming, curved silhouette reduces swinging and bouncing.
Lasts All Day
The 8-cell battery pack lasts up to 8 hours and the 16-cell battery pack lasts up to 16 hours.
Quiet
At 39.9 dBa the sound level is slightly more than a whisper and less than a refrigerator.**
Easy-to-Read Display
Large fonts, multi-color LCD display and glow-in-the-dark keypad.
Enables Airline Travel
Meets FAA requirements for commercial airline travel.
Quality Guaranteed for Peace of Mind
Industry-Leading Reliability
Greater than 99% reliability rate out of the box.
Reduced Maintenance
Robust design features superior sieve bed technology reducing required maintenance.
Comprehensive Long-Term Warranty
CAIRE was the first manufacturer to offer a 3-year warranty on the device AND sieve beds.
More Information
Availability
in stock
Quantity
No
Manufacturer
CAIRE
Brand
FreeStyle™
DC Power Options
11–18 VDC (10 max amp)
Dimensions
10.0 x 7.3 x 3.1 in (25.4 x 18.5 x 7.9 cm) / 11.0 x 7.3 x 3.1 in (27.9 x 18.5 x 7.9 cm)
Dimensions with Battery
Dimensions (with Single Battery) 10.0 x 7.3 x 3.1 in (25.4 x 18.5 x 7.9 cm)
Dimensions (with Double Battery) 11.0 x 7.3 x 3.1 in (27.9 x 18.5 x 7.9 cm)
Weight
5.000000
Weight with Battery
Weight (with Single Battery Pack) 5 lbs (2.3 kg)
Weight (with Double Battery Pack) 6 lbs (2.7 kg)
Sound Level
39.93 dB(A) ± 0.42 dB(A) @ 2
Flow Settings
Pulse Setting 1, 2, 3, 4, 5
Oxygen Purity
90% (+5.5% / -3%)
Max Outlet Pressure
<30 PSI
AC Input Range
100–240 VAC, 50-60Hz
DC Output
11–18 VDC (10 max amp)
Battery
Lithium Ion
Battery Duration
Single Battery Duration: Setting 2 - up to 4 hours
Double Battery Duration: Setting 2 - up to 8 hours
Battery Recharge Time
Single Battery: 3.5 hours
Double Battery: 6.0 hours
Noise Level
43 dB(A) @ Setting 2
Operating Temperature
41°F to 104°F (5°C to 40°C)
Operating Humidity
15 - 95% relative humidity (non-condensing)
Operating Altitude
-1250 to 10,000 ft (-381 to 3048 m) (tested to 700 – 1060 hPa)
Operating Environment
41°F to 104°F (5°C to 40°C)
Storage Environment
0 - 90% Non-Condensing / -13°F to +158°F (-25°C to +70°C) up to 10000 ft (3048 m)
Flow Range
Pulse Setting 1, 2, 3, 4, 5
HCPCS
E1392
Humidity Range
15 - 95% relative humidity (non-condensing)
Included in Box
Portable Concentrator
Carry Bag
Battery Pack
AC Power Supply
DC Power Supply
Shoulder Strap
Prescription Required
Yes
Recharge Time
Single Battery: 3.5 hours
Double Battery: 6.0 hours
Warranty
3 years unit
1 year battery & power supplies