Fisher & Paykel AirSpiral™ Heated Breathing Tubing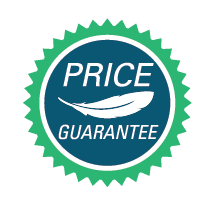 Indications For Use
The MYAIRSPIRAL is for delivery of humidified respiratory gases. For use with myAirvo™ Series humidifiers in homes and long-term care facilities. For use at flows from 2 to 60 L/min depending on the patient interface. Compatible patient interfaces: nasal cannula, tracheostomy direct connection, mask adapter.
Setup
myAirvo Series humidifier ("myAirvo") on a flatsurface.
MYOPT9SMALL/MYOPT9MEDIUM/MYOPT9LARGE/ MYOPT9TRACHE/MYOPT9MASK/OJR416HM/ OJR418HM patient interfaces.
OPT942/OPT942E/OPT944/OPT944E/OPT946/ OPT946E/OPT970/OPT970E/OPT980/OPT980E/ OPT316/OPT318 patient interfaces.
HC360/900PT290E chambers.
This product is not intended for use with any medication.
Drinkable tap water may be used with the Reusable Chamber (HC360).
CAUTION: Use only USP sterile/distilled water for inhalation, or equivalent when using the Auto-fill Chamber (900PT290E).
WARNING: Use of a non-approved accessory could impair performance or compromise safety.
Home And Long-Term Care Facility Use
This product is intended to be used for a maximum of 60 days for home and long-term care facility use, provided that the myAirvo cleaning and maintenance instructions are followed.
Do not soak, wash or sterilize.
Setup Instructions
Step 1: Connect breathing tube to myAirvo.
Step 2: Make sure blue connector is fully located into place.
Step 3: Connect breathing tube to patient interface once the system has warmed up. Position breathing tube below patient interface so that condensate flows away from the patient.
Step 4: Connect breathing tube clip to patient clothing or bedding. Note: connecting to patient clothing may not be suitable for all patient groups.
More Information

| | |
| --- | --- |
| Quantity | No |
| Brand | Fisher & Paykel Healthcare |
| Manufacturer | Fisher & Paykel |
| Tubing Type | Heated Tubing |
| Length | 6 Foot Length Tubing |
| Lumen Type | Corrugated Outer / Smooth Inner |
| Inside Diameter | 22 mm I.D. |
| Other Information | NonSterile |