CAIRE FreeStyle™ Comfort Battery Extended 16 Cell + $200 Extended 16 Cell + $200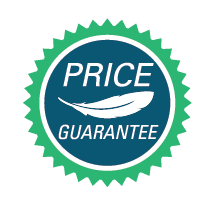 The replacement battery for the FreeStyle™ Comfort Portable Oxygen Concentrator.
Features
Charge last up to 8 hours (setting of 2)
Small and Lightweight
Recharges in 6 hours
Having your backup battery could be essential when traveling, camping or even out on the town. Make sure you have adequate power coverage when you are out because your freedom to do what you like is the goal. Go2POC is here for you and has the essentials you will need. Call us or chat now!
Battery Duration
| | | |
| --- | --- | --- |
| Pulse Settings | Single (8-cell) Battery Duration | Double (16-cell) Battery Duration |
| 1 | up to 8 hours | up to 16 hours |
| 2 | up to 4.25 hours | up to 8.5 hours |
| 3 | up to 3 hours | up to 6 hours |
| 4 | up to 2.25 hours | up to 4.5 hours |
| 5 | up to 2 hours | up to 4 hours |
Battery Check
To check the battery charge when it is not installed in the FreeStyle Comfort, lay it flat and press the TEST button. The battery gauge indicator lights (25-100%) will illuminate to the right of the TEST button to indicate the level of the battery pack charge.
Initial Charge
The new battery supplied with your FreeStyle Comfort is only partially charged when it is shipped from the factory. Before using for the first time, you should fully charge the battery pack using either AC or DC power.
Charging
The FreeStyle Comfort will recharge the battery pack anytime it is installed in the concentrator and the concentrator is connected to an external AC or DC power source (except on an airplane). Battery is fully charged when it displays 100%. Alternately, the battery pack may be charged using the optional desktop charger.
More Information
Battery Type
16 Cell Battery
Manufacturer
Medquarters
Brand
Caire
Condition
New
Dimensions
7.3" x 3.1" x 2"
Product Weight
2 lb
Included in Box
1 Battery
Additional Information
Charge Time 3.5 hours
FAA Approved
Prescription Required
No
Warranty
1 Year