Live Active Five® Portable Oxygen Concentrator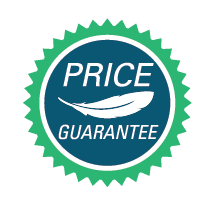 Less Anxiety
Each lithium-ion battery packs more than 6 hours of runtime! The simple, top-loading design of the Live Active Five allows you to quickly change the battery while the device is still in the carry bag. We purposely designed it so you can conveniently extend your battery life as needed without having to carry the extra weight of a double battery.
Carry Bag
The Live Active Five comes with a custom-designed carry bag that allows you to comfortably wear the device on either side of the body or as a cross body. This dual curve design keeps the nasal cannula in place, and the bag's smart strap prevents it from accidentally unhooking from the oxygen outlet. No matter how you choose to wear the Live Active Five, the custom carry bag always keeps the unit's screen and cannula front-facing. The carry bag strap has a soft padded cushion that makes the bag feel lighter while carrying and helps ease back and shoulder pain.
The Difference is...
This portable oxygen concentrator has a built-in Concentrator Performance Information (CPI) Technology that helps to easily identify unit problems that may occur in its lifetime. This technology, powered by Bluetooth, tracks unit activity which can then be analyzed by Precision Medical for direct support from the manufacturer.
More Information
Manufacturer
Precision Medical
Battery
14.8 Vdc, 6.4 Ah, 94.7 Wh
Battery Duration
up to 6.5 hours based on user setting
DC Power Options
AC to DC Power Supply: Input: 100–240 VAC, 50–60 Hz, <2.0A Output: 18Vdc up to 5.56A
DC to DC Power Supply: (Automotive) Output: 18Vdc up to 6.67A
Dimensions
Height: 8.4 in. (21.4 cm) Width: 3.2 in. (8.3 cm) Depth: 8.5 in. (21.6 cm)
Humidity Range
-13°F to 158°F (-25°C to 70°C)
Included in Box
Cannula/Oxygen Tubing, Oxygen Outlet Port, Carry Bag
Inspiratory trigger sensitivity
< -0.45 cmH2O
Max Outlet Pressure
12 psi (83 kPa
Operating Altitude
Up to 10,000 ft (3048 m) above sea level
Operating Enrvironment
Operating Temperature: 41°F to 104°F (5°C to 40°C) Relative Humidity: 15–90% non-condensing relative humidity, water vapor pressures up to 1.48 in Hg (50 hPa)
Oxygen Purity
87% to 95.5% After initial start-up period, at any flow settings, at standard ambient temperature, humidity and atmospheric pressure
Prescription Required
No
Recharge Time
Charge time will vary based on the setting
Sound Level
< 48 dBA (Setting 2)
Storage Environment
Up to 90% non-condensing relative humidity for temperatures of 41°F to 95°F (5°C to 35°C) Water vapor pressure up to 1.48 in Hg (50 hPa) for temperatures greater than 95°F (35°C)
Can use a battery?
No
Warranty
5 years
Weight
5.000000