OxyGo NEXT Portable Oxygen Concentrator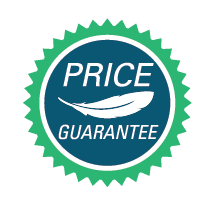 OxyGo NEXT is the next generation of portable oxygen. Its ground-breaking size and battery life have never been seen before at this high of an oxygen dose, and it is setting the standard for portable oxygen concentrators. OxyGo NEXT has user-replaceable batteries, sieve beds and an easy to read LCD display with simple controls. And it can be charged at home or on the go—giving you the freedom to embrace what's NEXT!
At only 4.7 pounds, and with 6 flow settings, the OxyGo NEXT offers the highest oxygen output per pound of weight of any portable oxygen concentrators currently on the market. Created to meet the needs of oxygen therapy patients – for use at home, away, and for travel. OxyGo NEXT will allow healthcare providers to improve patient outcomes through a new wireless connectivity platform using Bluetooth technology. The platform includes a provider dashboard and mobile application for patient use through mobile devices. Other features include a long battery life of up to 13 hours with the optional double battery, access to the My OxyGo App, a large LCD screen, and is one of the quietest POCs on the market at 38 dB. The My OxyGo Provider Dashboard will work with the My OxyGo App to provide real-time monitoring that will aid in troubleshooting, concentrator health checks, preventative maintenance and geo-locating of patient's POCs. Both providers and patients will be able to check battery life, column life, oxygen purity and more with the touch of a button!
Features:
6 Pulse Flow Settings (1260 ml/min)
Up to 13 hour battery life*
Only 38 dB. at setting 2
Included 5-year warranty on the unit; 1-year warranty on sieve beds & battery
Bluetooth-enabled units connect to your patient's mobile device with the My OxyGo App.** You and your patient can troubleshoot, check battery life, oxygen purity and more with the touch of a button!
Simple control functions and easy-to-read LCD display, My OxyGo app
Designed for 24/7 use and conforms to all applicable FAA requirements for POC use onboard an aircraft
More Information
Weight
0.000000
Manufacturer
OxyGo
Brands
OxyGo
Liter Flow
Up to 6
Condition
New
Product Weight
4.7 lbs
Prescription Required
Yes
Noise Level
38 dB
Dimensions
7.19 x 3.26 x 8.15"
Included in Box
(1) OxyGo Next POC
(2) Option of Battery
(3) Nasal Cannula
(4) Bluetooth Technology
(5) DC Car Charger, AC Wall Charger
(6) Carry Bag with Padded Adjustable Strap
Warranty
5 Year
Additional Information
Power: AC 100-240 V, 50 - 60 Hz (auto-sensing to allow worldwide use), DC (for mobile use)

With Bluetooth technology and the My OxyGo App‡ you can troubleshoot, check battery life, oxygen purity and more with the touch of a button!
Can use a battery?
Yes
Battery
Single Battery: Up to 6.5 hours
Double Battery: Up to 13 hours
Battery Duration
Single Battery: Up to 6.5 hours
Double Battery: Up to 13 hours
Recharge Time
Single Battery: Recharge up to 3 hours with AC or DC power
Double Battery: Recharge up to 6 hours with AC or DC power
Power
AC 100-240 V, 50 - 60 Hz (auto-sensing to allow worldwide use), DC (for mobile use)