OxyGo Portable Oxygen Concentrator
This product is on backorder with no eta.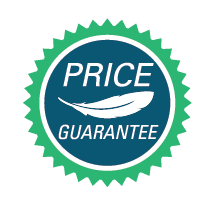 Features
FAA Approved for Air Travel
User Replaceable Sieve Beds
Most Popular POC
Trigger Sensitivity
Patient Friendly Interface
Max Flow Volume
4.8 lbs - slim and ergonomic for comfortable wearing
OxyGo® is made to follow you anywhere!
OxyGo® Portable Oxygen Concentrator (POC) is a lightweight medical device that can make the medical oxygen your doctor prescribed from the air around you. With OxyGo, you never need to worry about running out of oxygen and you don't need to carry heavy tanks!
OxyGo is different from other POCs because it shows you exactly how much time you have left on the battery, and you can change the battery easily. You can also charge OxyGo and use at the same time - either in the car or at home! OxyGo is also clinically validated to be used 24/7, so it can supply the medical oxygen you need at home or on the go!
More Information
Availability
in stock
Quantity
No
Manufacturer
Applied Home Healthcare
Dimensions
L / W / H : 8.75 in. (22.2 cm.) / 3.0 in. (7.6 cm.) / 7.25 in. (18.4 cm.)
With Single Battery: L / W / H : 8.75 in. (22.2 cm.) / 3.0 in. (7.6 cm.) / 8.25 in. (21 cm.)
Weight
1.000000
Max Outlet Pressure
5
Battery
Single and Double Rechargeable Lithium Ion Batteries
Battery Duration
Up to 4.5 hours with single battery
Up to 9 hours with double battery
Noise Level
39
voltage_110
Yes
Operating Environment
Temperature: 41 to 104?F (5 to 40?C)
Humidity: 0% to 95%, non-condensing
Altitude: 0 to 10,000 ft (0 to 3048 meters)
Storage Environment
Temperature: -13 to 158?F (-25 to 70?C)
Humidity: 0% to 95%, non-condensing
Store in a dry environment
Altitude: 0 to 10,000 ft (0 to 3048 meters)
Flow Range
1,2,3,4,5 (Pulse)
HCPCS
E0433
Included in Box
AC Power Supply, DC Power Supply, 8 cell Battery and Carry Bag. manual
Liter Flow
90% - 3% /+ 6% at all settings
Materials
Multi Construction
Prescription Required
Yes
Recharge Time
Up to 4 hours for a single battery, Up to 8 hours for a double battery
Warranty
3 Year
Battery Type
8 Cell Battery