Respironics SimplyGo Portable Oxygen Concentrator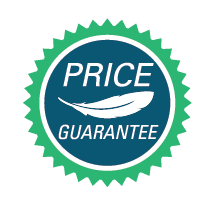 Features
The SimplyGo is FAA approved!
Unique -The only portable oxygen concentrator to offer continuous flow and pulse dose delivery.
Independence -Provides the user flexibility and freedom to take long walks, see the town or travel the country.
Treatment Simplified - Easy to use and easy to transport allows for stress free treatment.
SimplyGo has clearly made a mark by providing the user with optional delivery modes. Patients no longer have to settle for pulse dose when selecting a travel/portable oxygen concentrator, SimplyGo is the answer. SimplyGo provides the both pulse dose and continuous flow options, the ONLY portable concentrator available with both features. No other continuous flow portable concentrators can boast about a weight of 10 pounds. The SimplyGo simply meets the needs of most oxygen users.

The power options with the SimplyGo make travel and everyday activities a breeze. With 2 SimplyGo batteries the user will be supplied up to 7 hours based on Pulse Does or Continuous Flow therapy use and LPM prescribed combinations. One SimplyGo battery on a pulse dose setting of 2 (based on 20 breaths per minute)will provide up to 3.0 hours and .9 hours on continuous flow of 2 LPM.

Pulse Dose mode

Pulse dose mode simply senses the breaths taken by the patient and dispenses oxygen that has been predetermined and set.

Continuous Flow mode

In continuous flow mode the user will receive a steady flow of oxygen predetermined by settings.

Sleep mode

Comparable to pulse mode, sleep mode senses the beginning of a breath and dispenses a pulsed volume of oxygen. Although in sleep mode, the dispensed dose is more sensitive delivering a soft more comfortable dose for the sleeping user.

Please note: This product has been approved by the FAA for in-flight use.
More Information

| | |
| --- | --- |
| Battery Type | No |
| Battery Amount | No |
| Manufacturer | Philips Respironics |
| Battery | 14.4 VDC, 6600 mAh (LiIon), 1.5 lbs (0.7 kg) |
| Battery Duration | One SimplyGo battery on a pulse dose setting of 2 (based on 20 breaths per minute)will provide up to 3.0 hours and .9 hours on continuous flow of 2 LPM. |
| Dimensions | 11.5 in x 10 in x 6 in |
| Flow Range | 1 to 2 LPM Continuous, up to 6 LPM on Pulse Mode |
| HCPCS | E1390 |
| Included in Box | SimplyGo portable concentrator, carrying case, mobile cart, one rechargeable, Lithium Ion battery, DC and AC power cords, accessory bag, and user manual |
| Liter Flow | Continuous, Pulse Dose, and Sleep Mode |
| Max Outlet Pressure | 6.4 psig maximum (44 kPa) |
| Operating Altitude | Up to 10,000 ft. |
| Operating Enrvironment | 41° to 104°F (5° to 40°C) |
| Oxygen Purity | 87 to 96% at all settings |
| Prescription Required | No |
| Recharge Time | charge time is approximately 2 to 3 hours per battery from fully discharged |
| Sound Level | 50 dB (nominal) at 39 in (1 m) |
| Storage Environment | -4° to 140°F (-20° to 60°C) unit only |
| Noise Level | ? 43 dB at pulse setting 2 |
| Can use a battery? | Yes |
| Warranty | 3 Year Limited Warranty |
| Weight | 10.000000 |
| Gender | No |
| Color | No |