Rhythm Healthcare P2 Portable Oxygen Concentrator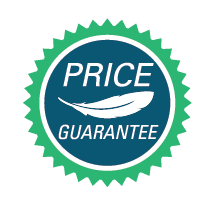 The P2 Oxygen Concentrator is prescribed for patients requiring supplemental oxygen. It supplies a high concentration of oxygen and is used with a nasal cannula to supply oxygen from the concentrator to the patient. The P2 is a small and portable device that can be used at home and can be taken with you while performing your daily activities.
Compact and lightweight.

Conveniently charge a backup battery while the device is in use. Charging time 2.5 hours. (additional purchase).
High efficiency, low noise. Excellent heat dissipation.
93% O2 concentration.
High absorption sieve bed.
Equivalent to up to 5L.
Includes AC/DC Car Charger.
Meets FAA travel requirements.
| | |
| --- | --- |
| Size | 3.3" W x 8.7" D x 6.3" H |
| Weight | 4.37 lbs |
| Warm up time | 2 minutes |
| Settings | Five Flow Settings (1-5) |
| Oxygen Concentration | 87% - 96% |
| AC Power Supply | 100-240v, 50-60hz (auto sensing to allow for worldwide use) |
| Rechargeable Battery | 14.4VDC |
| Battery Rated Capacity | 6.8Ah |
| Display Screen | 2.8" |
| Battery | 6800mAh, duration up to 5 hours on setting 1. |
| | Approx. 4 hours charge time with AC. |
| Operation | Simple control functions and easy-to-read LCD display. |
| Use | Designed for 24/7 use. |
| Warranty: | Three years (excluding battery and sieve bed) |
---
Components of the P2 Oxygen Concentrator
More Information

| | |
| --- | --- |
| Battery | 6800mAh, duration up to 5 hours on setting 1.Approx. 4 hours charge time with AC. |
| Battery Duration | 14.4VDC |
| Dimensions | 3.3" W x 8.7" D x 6.3" H |
| Flow Type | Pulse dose delivery system, 5 flow settings |
| Oxygen Purity | 87%-96% |
| Prescription Required | No |
| Recharge Time | 14.4VDC |
| Setting | Five Flow Settings (1-5) |
| Can use a battery? | No |
| Warranty | 3 years |