SeQual Eclipse 5 Portable Oxygen Concentrator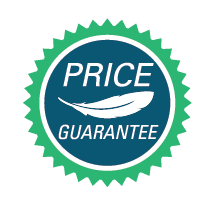 Features
Operate while on DC Power! Both Continuous and Pulse!
Recharging of battery cartridge while to DC power
Enhanced Reliability
FAA approved for commercial airline travel
Operates up to 13,123 feet in altitude for on land excursions
Automatically reverts to continuous flow when no breath is detected
Includes telescoping handled cart for easy mobility
AC/DC and battery power allows for longer excursion times, even overnight travel


The Sequal Caire® Eclipse 5 Portable Oxygen Concentrator

The SeQual's Eclipse 5 oxygen concentrator is the newest of the Sequal line of portable oxygen concentrators and proves through enhanced features to still be one of the best on the market. With optional continuous or pulse flow therapy to the oxygen users requiring flexibility, the Eclipse 5 is the answer. Mobile oxygen therapy can be reliable, sustainable, and compliant with the right portable concentrator, The SeQual Eclipse 5.

autoSAT™ Technology

The autoSAT™ Technology by Sequal Caire® is a pulse delivery system that maintains a consistent bolus size for every breath as your respiratory rate changes. The Eclipse had been engineered to meet industry standards as well as maintain customer compliance, convenience and comfort. Therefore the autoSat™ technology was developed to deliver pulse therapy that sustains a consistent pulse dose volume with each breath during respiratory rate variations. Depend on accurate dosing with the SeQual Eclipse 5 Portable Oxygen Concentrator. The Eclipse 5 oxygen concentrator was built on the idea "titrate to saturate".

Portability

Convenience and optimal portability are wrapped into the structure of the Sequal Eclipse 5 Oxygen Concentrator. The compact size gives way for use just about anywhere such as car, home, gardening, plane, camping, or whatever. The Eclipse 5 Oxygen Concentrator includes a cart with wheels and telescoping handle. The handles can be adjusted for user height or complete collapsed for storage, packing and so on. The wheels are durable enough for light outdoor use. At only 19.3 inches in height, 12.3 inches in width, and 7.1 inches deep this oxygen concentrator definitely qualifies as portable. At only 15 pounds alone and 18.4 with the battery, the SeQual Eclipse 5 is by industry standard and comparison as lightweight.


More Information
Manufacturer
SeQual
Dimensions
19.3" H x 12.3" W x 7.1" D
Weight
18.400000
Included in Box
Portable Concentrator
AC Power Supply
Manual
Liter Flow
Up to 9
Prescription Required
Yes
Warranty
3 Year