SeQual Eclipse 5 Portable Oxygen Concentrator
The award-winning Eclipse 5 combines portability with clinical efficiency to adapt to your needs and accommodate a variety of activities – giving you the freedom to travel and enjoy life on the go. Suitable for use 24/7 use, this all-in-one oxygen therapy device delivers both continuous flow from 0.5 to 3 LPM (Liters Per Minute) and pulse doses up to a setting of 9.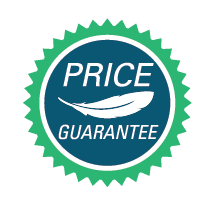 Description
SeQual Eclipse 5® is an ideal solution to act as both a stationary and portable unit capable of 24/7 use.  The SeQual Eclipse 5 is the most robust and reliable transportable concentrator.  It is capable of producing continuous flow settings up to 3LPM and the highest pulse dose of any POC with settings 1-9.  With its advanced clinical features and high pulse settings, the Eclipse 5 is capable of supporting almost all oxygen patients regardless of their oxygen prescription or disease state. Our unique autoSAT® technology acts as cruise control to adjust the machine to meet the patient's changing respiratory rate. The Eclipse 5 is FAA-approved for on-board, in-flight use.  In is fully functional on AC power, DC automotive power, and rechargeable battery.
"A valid prescription is required for the purchase of this product." 


The Sequal Caire® Eclipse 5 Portable Oxygen Concentrator

The SeQual's Eclipse 5 oxygen concentrator is the newest of the Sequal line of portable oxygen concentrators and proves through enhanced features to still be one of the best on the market. With optional continuous or pulse flow therapy to the oxygen users requiring flexibility, the Eclipse 5 is the answer. Mobile oxygen therapy can be reliable, sustainable, and compliant with the right portable concentrator, The SeQual Eclipse 5.

autoSAT™ Technology

The autoSAT™ Technology by Sequal Caire® is a pulse delivery system that maintains a consistent bolus size for every breath as your respiratory rate changes. The Eclipse had been engineered to meet industry standards as well as maintain customer compliance, convenience and comfort. Therefore the autoSat™ technology was developed to deliver pulse therapy that sustains a consistent pulse dose volume with each breath during respiratory rate variations. Depend on accurate dosing with the SeQual Eclipse 5 Portable Oxygen Concentrator. The Eclipse 5 oxygen concentrator was built on the idea "titrate to saturate".

Portability

Convenience and optimal portability are wrapped into the structure of the Sequal Eclipse 5 Oxygen Concentrator. The compact size gives way for use just about anywhere such as car, home, gardening, plane, camping, or whatever. The Eclipse 5 Oxygen Concentrator includes a cart with wheels and telescoping handle. The handles can be adjusted for user height or complete collapsed for storage, packing and so on. The wheels are durable enough for light outdoor use. At only 19.3 inches in height, 12.3 inches in width, and 7.1 inches deep this oxygen concentrator definitely qualifies as portable. At only 15 pounds alone and 18.4 with the battery, the SeQual Eclipse 5 is by industry standard and comparison as lightweight.


Typical New Power Cartridge Operating Times
Continuous Flow (LPM)
Setting: 0.5 = 4.4 hours
Setting 1.0 = 3.7 hours
Setting 2.0 = 2.0 hours
Setting 3.0 = 1.3 hours
Pulse Dose Mode (12 BPM)
16mL Setting 1.0 = 5.4 hours
32mL Setting 2.0 = 5.1 hours
48mL Setting 3.0 = 4.9 hours
64mL Setting 4.0 = 4.0 hours
80mL Setting 5.0 = 3.7 hours
96mL Setting 6.0 = 3.5 hours
128mL Setting 7.0 = 2.5 hours
160mL Setting 8.0 = 2.0 hours
192mL Setting 9.0 = 1.7 hours
More Information
Availability
In Stock
Quantity
No
Manufacturer
CAIRE
Brand
SeQual
Dimensions
19.3" H x 12.3" W x 7.1" D
Weight
18.400000
Weight with Battery
18.4 lbs
Weight Without Battery
15 lb
Sound Level
48 dBA at 3.0 LPM Continuous Flow Mode; 40 dBA at 3.0 Pulse Dose Setting; 59 dBA while alarming
Flow Type
0.5 – 3.0 LPM (0.5 liter increments) 1.0-6.0 = 16-96 mL (8 mL increments) 7.0-9.0 = 128-192 mL (32 mL increments)
Pulse Mode Setting
9 settings up to 192 mL bolus
Continuous Flow Settings
6 settings up to 3 LPM
Oxygen Purity
90% +5.5/-3%
Max Outlet Pressure
14.0 psig
AC Input Range
(100-240 VAC, 50-60 Hz; DC Power (12V nominal);
DC Output
12 VDC minimum (all settings available in AC and DC power supply)
Alarm Type
Loss of power, Low Battery, Low Therapeutic O2 Output, O2 flow outside normal limits. No Inspi- ration detected in Pulse Dose Mode, Unit Malfunction
Battery
Battery (Quantity (2) 95 W-Hr battery packs each containing 7.92 gm of lithium content)
Battery Duration

up to 5.4 hours in pulse mode
up to 4.4 hours in continuous flow mode
Battery Weight
3.4 lbs
Battery Recharge Time
1.8 to 5.0 hrs recharge time to achieve 80% capacity (dependent upon the flow)
Operating Temperature
50º F to 104º F (10º C to 40º C
Operating Humidity
10% - 95% at an 82.4° F (28° C) dew point
Operating Altitude
0 – 13,123 feet (0 - 4,000 meters)
Operating Environment
Must be smoke, pollutant, and fume free.
Storage Environment

-4º F to 140º F (-20º C to 60º C)
Humidity: Up to 95% Non-Con- densing
Included in Box

Portable oxygen concentrator
Power cartridge (battery)
AC power supply
DC power supply
Removable cart
Accessory bag
Nasal cannula
Spare intake filter
Inspiratory trigger sensitivity
-0.135-0.37 cm/H2O (adjustable)
Liter Flow
Up to 9
Prescription Required
Yes
Warranty

3 year concentrator
1 year battery, power supplies, standard accessories