Westmed Biflo Nasal Mask with 7' tubing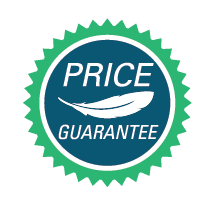 Introducing the Westmed Biflo Nasal Mask with 7' tubing - the ultimate solution for oxygen therapy patients who need a comfortable and reliable alternative to traditional cannulas.

Designed with simplicity and ease-of-use in mind, the Biflo Nasal Mask is perfect for those who cannot tolerate a cannula or who experience recurring necrosis. Say goodbye to uncomfortable nasal prongs and hello to the gentle flow of oxygen delivered by the Biflo.

Thanks to its innovative design, the Biflo mask delivers oxygen in a way that reduces irritation and dryness - a common problem with traditional cannulas. Unlike cannulas that jet oxygen directly into the nasal cavity, the Biflo mask provides a more comfortable and gentle flow.

You won't need to worry about additional humidification either. The Biflo mask utilizes room air to provide optimal humidity levels, eliminating the need for additional equipment or setup.

The Westmed Biflo Nasal Mask comes complete with a 7 ft. kink resistant tubing and a cup-like mask for maximum comfort and convenience. Plus, it's made without natural rubber latex - perfect for those with latex sensitivities.

Don't let uncomfortable oxygen therapy hold you back. Upgrade to the Westmed Biflo Nasal Mask with 7' tubing today and experience the ultimate in comfort and convenience.
More Information

| | |
| --- | --- |
| Quantity | No |
| Weight | 1.000000 |
| HCPCS | A4620 |
| Manufacturer | Westmed |
| Tubing Type | Biflo Type |
| Tube Size | One Size Fits Most |
| Materials | PVC |
| Valve Type | Noninflatable |
| Scent | Unscented |
| Style | Nasal Style |
| Stoma Length | 7 Foot Oxygen Tubing Length |
| Type | Biflo Type |
| User | Adult |
| Usage | Single Patient Use |
| Included in Box | 1 |