OxyGo FIT Portable Oxygen Concentrator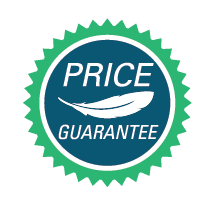 The 3 setting Intelligent Pulse dose OxyGo FIT is the smallest and lightest member of the OxyGo family! OxyGo FIT is about half the size of OxyGo, and is small enough and quiet enough to be worn on a patient's hip. Weighing in at 2.8 lbs.* with up to a 5 hour battery life** the OxyGo FIT Keeps Going—Everywhere.
Clinically validated, 24/7 oxygen
Only 2.8 lbs.* with up to 5 hours of battery life**
No carts or tanks required
Live without limits
At OxyGo we believe that the need to be on oxygen doesn't have to set limits on your lifestyle. We've set out to provide the best POC on the market to give patients the confidence that they'll have a 24/7 oxygen supply while at home or away.
OxyGo truly gives you the freedom to Keep Going—without the burden of heavy tanks, cords or long tubing.
Say goodbye to bulky oxygen tanks
With portable, rechargeable OxyGo POCs, you no longer need to rely on tanks or deliveries for oxygen. Charge on your own at home or away. The groundbreaking design and functionality equals fewer service calls or need for repair, giving you the autonomy to live life on your own schedule.
Battery Life
Single Battery: Up to 2.7 hours. Recharge up to 3 hours with AC or DC power. Double Battery:? Up to 5 hours. Recharge up to 5 hours with AC or DC power.
Keep Going
OxyGo and OxyGo FIT provide the ultimate in mobility while on oxygen. Each small, lightweight and portable device comes with many options and accessories to fit in with your lifestyle when you're on the move. Car chargers, backpacks and single- or double-cell batteries are available to customize your POC.
More than just physical health
The idea of wellness encompasses so much more than physical health. OxyGo and OxyGo FIT enable patients to engage in the activities and hobbies that they love with fewer restrictions, promoting a sense of well-being and a lifestyle that complements and supports the goals of achieving good health.
Restoring your quality of life
The ability to move and feel free while on oxygen has major impact on health outcomes. Without the burden heavy tanks and time constraints, the OxyGO restores a quality of life that patients thought was a thing of the past. Learn more about how OxyGo changes lives from those who have experienced it for themselves.
More Information
Availability
in stock
Quantity
No
Manufacturer
OxyGo
Brand
OxyGo
DC Power Options
The DC power cable (1400-1050)
Dimensions
L / W / H : 5.91 in.(15.01 cm.) / 2.68 in.(6.8 cm.) / 7.2 in.(18.2 cm.)
Dimensions with Battery
(Single) (L) 5.91" x (W) 2.68" x (H) 7.2"
(Double) (L) 5.91" x (W) 2.68" x (H) 7.79"
Weight
2.000000
Weight with Battery
2.8 pounds (1.27 Kg.)
Sound Level
40dBA (on setting 2)
Warm-Up Time
2 minutes
Flow Settings
3 settings: 1 to 3
Oxygen Purity
90% - 3% /+ 6% at all settings
AC Input Range
100 to 240 VAC
50 to 60 Hz
DC Output
13.5-15.5VDC,10A Max.
Battery
Single and Double Rechargeable Lithium Ion Batteries
Battery Duration
Up to 2.7 hours with single battery
Up to 5 hours with double battery
Battery Recharge Time
Up to 3 hours for a single battery
Up to 5 hours for a double battery
Noise Level
40 dBa
Operating Temperature
41 to 104 ̊F (5 to 40 ̊C)
Operating Humidity
0% to 95%, non-condensing
Operating Altitude
0 to 10,000 ft (0 to 3048 meters)
Operating Environment
Temperature: 41 to 104 ̊F (5 to 40 ̊C)
Humidity: 0% to 95%, non-condensing
Altitude: 0 to 10,000 ft (0 to 3048 meters)
Storage Environment
Temperature: -13 to 158 ̊F (-25 to 70 ̊C)
Humidity: 0% to 95%, non-condensing Store in a dry environment
Altitude: 0 to 10,000 ft (0 to 3048 meters)
Transportation
Keep Dry, Handle With Care
Flow Range
3 settings: 1 to 3
HCPCS
E1392
Included in Box
Concentrator
AC Charger
DC Charger
Carrying Strap
Carry Bag
Manual
Liter Flow
Up to 3
Prescription Required
Yes
Recharge Time
(Single) 3 hours, (Double) 5 hours
Warranty
3 year lifetime limited