OxyGo NEXT Portable Oxygen Concentrators Battery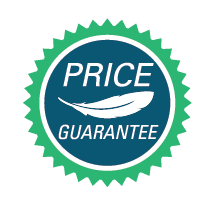 Single and Double Rechargeable Lithium Ion Batteries
The battery will power the OxyGo NEXT without connection to an external power source. When fully charged, a single battery will provide up to 6.5 hours of operation; a double battery will provide up to 13 hours of operation. The battery recharges when properly installed in the OxyGo NEXT and the concentrator is connected to AC or DC power. Recharging time is up to 3 hours for a single battery and 6 hours for a double battery. While the OxyGo NEXT is operating on battery power, the battery will discharge. The display will indicate the estimated remaining percentage (%) or minutes of use.
When the concentrator detects that the battery life is low, with less than 10 minutes remaining, a low priority alert will sound. When the battery is empty, the alert willchange to a high priority.
When battery life is low, do one of the following:
Plug the OxyGo NEXT into an AC or DC power source using the AC power supply or DC cable.
Replace the battery with a charged battery after turning off the OxyGo NEXT (by pressing the ON/OFF button). To remove battery press and hold the battery latch button and slide battery off the concentrator.
If the battery is drained, charge the battery or remove it from the concentrator.
If the OxyGo NEXT is being powered by the AC power supply or DC power, batteries will charge during operation. Leaving your OxyGo NEXT plugged in past the full charge time will not harm the concentrator or the battery.
To ensure that your battery is properly charging, inspect that the correct AC and DC power output plug adapter is being used and that the adapter is properly inserted into the power outlet. Observe the display or lights that indicate charging status.
NOTE: When starting to charge a fully discharged battery, the charging process may start and stop during the first few minutes.
Always keep liquids away from batteries. If batteries become wet, discontinue use immediately and dispose of battery properly.
To extend the run-time of your battery, avoid running in temperatures less than 41 ̊F (5 ̊C) or higher than 95 ̊F (35 ̊C) for extended periods of time.
Store battery in a cool, dry place. Store with a charge of 40-50%.
If using multiple batteries, make sure that each battery is labeled (1, 2, 3 or A, B, C, etc.) and rotate on a regular basis. Batteries should not be left dormant for more than 90 days at a time.
Battery Charge Indicator Gauge
When the single or double battery is not attached to the OxyGo NEXT Concentrator, you can check the battery gauge on the battery to determine the amount of charge available. Determine the amount of battery charge available by pressing the green battery icon button and observing how many LEDs illuminate.
4 LEDs Light: 75% to 100% full
3 LEDs Light: 50% to 75% full
2 LEDs Light: 25% to 50% full
1 LED Lights: 10% to 25% full
1 LED Blinks: Battery is less than 10% full
and needs to be recharged
More Information
Availability
in stock
Weight
1.500000
Quantity
No
Manufacturer
OxyGo
Brand
OxyGo
Chemistry
Lithium Ion
Chemistry
No
Dimensions
Machine Dimensions w/ 8-cell battery: L / W / H: 7.19 in. / 3.26 in. / 8.15 in.
Machine Dimensions w/ 16-cell battery: L / W / H: 7.19 in. / 3.26 in. / 9.03 in.
Battery Duration
Up to 6.5 hours with single battery
Up to 13 hours with double battery
Recharge Time
Up to 3 hours for a single battery
Up to 6 hours for a double battery
Output Voltage
12.0 to 16.8 VDC (±0.5V)
Included in Box
1 battery
Prescription Required
No
Warranty
1 Year